Welcome to Carlisle Sight Support
Current opening hours are Wednesday and Thursday 11am - 3pm. You can also speak to someone or make an appointment by calling 01228 593104
Who we are
We are a local Registered Charity for visually impaired people and depend largely on donations and grants to carry out our work.
---

What's On! in November
...Come along to one of our get togethers and activities.
Thursday 2nd Nov, 11am – 12 noon - Coffee time at Number 9 at Carlisle Sight Support, 9 Brunswick Street, Carlisle
Wednesday 8th Nov, 11am – 1pm - Living Well With Sight loss – session 1
Thursday 9th Nov, 11am – 12 noon - Carlisle Macular Group meeting at Tullie House
Tuesday 14th Nov, 11am – 12 noon - Brampton Tea & Chat - meet at St Martins Cottage, Brampton
Wednesday 15th Nov, 11am – 1pm - Living Well with Sight loss – session 2
Thursday 16th Nov, 11am – 1pm - Gourmet Gossip lunch club at Carlisle Sight Support, 9 Brunswick St. Carlisle
Friday 24th Nov, 11am – 12 noon - Dalston Tea & Chat - meet at the Victory Hall, The Green, Dalston
Tuesday 28th Nov, 10am – 11am - VIP Walk group - London Road (History walk – meet outside the Cranemakers Pub on London Road)
Thursday 30th Nov, 2.30pm – 4.30pm - The anti-dementia disco with ukulele band, Ukes Akimbo - at the Assembly Rooms, The Old Town Hall,
Carlisle (All welcome)
---
Who we support
We work with blind and partially sighted people of all ages. We endeavour to work together to promote independence, choice and confidence and aim to provide the services our members tell us they require. Watch Raymond below as he gets out on a bike .
If you would like to support us with a financial donation, please find details of how you can do this HERE
---
Have a Go session
Last year Carlisle Sight Support teamed up with Carlisle United Community Sports Trust to deliver a Goalball inclusive sports session.
Listen to the BBC report below. If you are interested in finding out more about opportunities like this, please give us a call.
Priority Services Register
Carlisle Sight Support have teamed up with Northern Gas Networks and Leeds Community Fund to encourage our members to sign up to the Priority Services Register with their energy company. If you have a disability or illness which means you might struggle without your electricity, water or gas supply, even for a few hours, it's a good idea to get added to your supplier's Priority Services Register. To find out more and to register, go to: https://www.northerngasnetworks.co.uk/network-supply/priority-customers/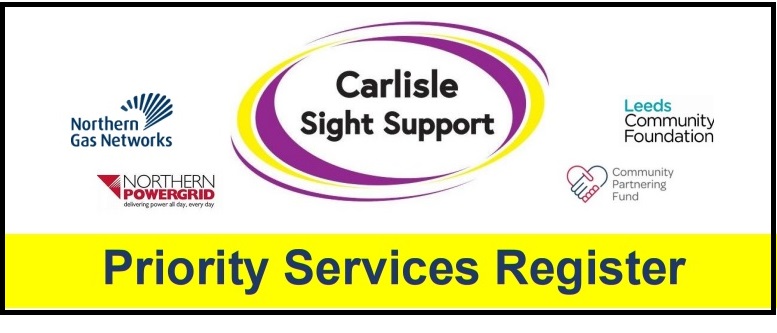 Carlisle See/Hear
Carlisle Sight Support partnered up with Some local Carlisle writers to put together a selection of short stories and poetry, narrated by the authors themselves. You can listen to all on Spotify HERE. Or at Facebook - Carlisle See/Hear | Facebook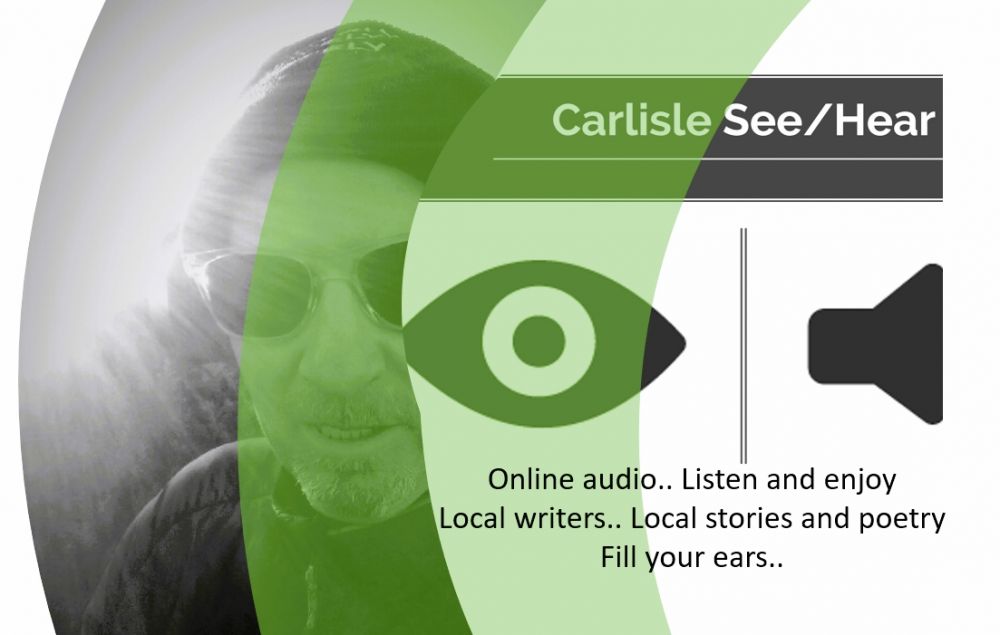 ---
Donors and Funders
As well as our kind donors, we have also been supported by Cumbria County Council - Community Grants, Cumbria Community Foundation, The Hadfield Trust, The Albert Hunt Trust, The National Lottery Community Fund, HM Government/National Lottery - Covid 19 Emergency Fund, The Department for Digital, Culture, Media and Sport in partnership with the National Lottery Community Fund, Leeds Community Foundation, Lakes and Dales COOP, The Arnold Clark Community Fund, Screw Fix Foundation, W.G. Edwards Charitable Foundation, The Fibrus Fund.
Our Society was formed in 1992 and in March 1993 we opened our Resource Centre in Finkle Street and our present Resource Centre opened in Sept 1996 thanks to a lottery grant.
Charity No. 1010927
---